Seminar "The unicorn race: reasons why Europe is lagging behind the USA and China"
Unicorns like Airbnb, Netflix, Deliveroo, Spotify, Slack, N26, Revolut, Bolt and Transferwise are now part of our daily lives. However, unicorns are mostly incorporated in the Unite States and China. Europe only accounts for a limited number of entities.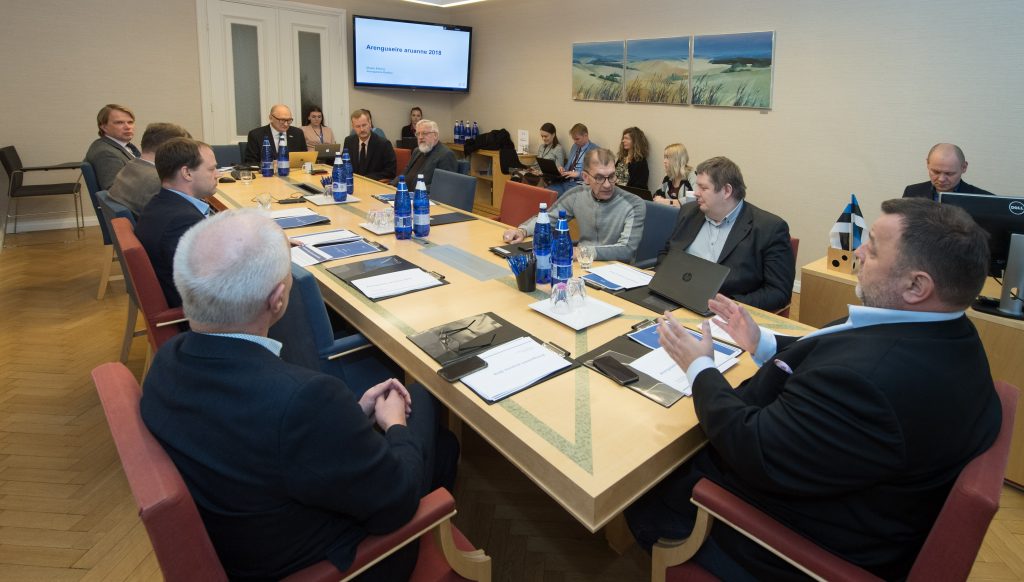 As unicorns are the most innovative firms in the world, such a situation is of great concern. It is also becoming a matter of economic sovereignty for Europe, regarding the fact that unicorns' growth is often driven by data collection. After having explored these firms' growth strategies, our seminar will focus on the reasons behind the US and Chinese success. We will discuss why Europe lags behind these countries.
The seminar will take place from 14:00 to 15:30 on Friday, June 14, 2019 in the seminar room of Foresight Centre (Toompea 1, Tallinn, Komandandi maja, press 3 at doorbell for Arenguseire Keskus).
To attend, please register by writing to ask@riigikogu.ee by Thursday, June 13.
Speaker:
Faÿçal Hafied, Lecturer in finance at Sciences Po
Discussants:
Taavi Rõivas, MP and Former Prime Minister
Petri Kajander, Tech entrepreneur and Lecturer in Startup Finance, Estonian Business School
Moderator:
Meelis Kitsing, Head of Research, Foresight Centre
Speaker Bios:
Faÿçal Hafied is an author specialized in the economics of innovation, collaborator in several French think tanks (Institut de l'Entreprise, Fondation pour l'innovation politique). His work focuses on venture capital and high growth firms' strategies. He teaches entrepreneurial finance at the Institut d'Etude Politique de Paris (often known as "Sciences Po").
Taavi Rõivas is a Member of Estonian Parliament, former leader of the Reform Party and former Prime Minister of Estonia. Before his term as the Prime Minister, Rõivas was the Minister of Social Affairs from 2012 to 2014. He has served as an advisor to Minister of Justice, as Mayor of Haabersti district of Tallinn, advisor to the Minister of Population Affairs as well as advisor to the Prime Minister. He was elected to the Tallinn City Council in 2005 and to the Riigikogu in 2007 and again in 2011, 2015 and 2019.
Petri Kajander is a tech entrepreneur who builds growth companies focusing on strategy and funding. Last year, he co-founded an AR game studio and an impact investing NGO, Oxygen2050. He's also the founder of a Finnish think tank, Libera Foundation. Kajander advices startups and leaders, mentors and coaches in startup programs and teaches startup finance in Estonian Business School.